salam...
how was your day?? harap-harap sume sihat walafiat..
actually i just wondering to make japan 0r korean food...
lagipun adik-adik aku, nak sangat makan daging bakar disaluti salad...
takder la, meaning sebenar adalah..."bulgogi"
tapi belum kesampaian lagi..
nanti ye your sis buatkan.... TEEETTTT...
BUT tuk post kali ni, aku just nak share one resepi japan ngan you all...
kalu suka jom kite cube try test camne nak buat...hehehe...
Bahan-bahan yang diperlukan:
- 1 potong nori (lembaran rumput laut)
- 1 cawan beras sushi (cari kat pasaraya je)
- 1 iris tipis salmon asap atau tuna
- 2 timun iris tipis
- 1 cawan cuka beras
- 1 sudu teh wasabi
- 1 pinggan (biji bijan)
To use the service, soy sauce
cara-caranya: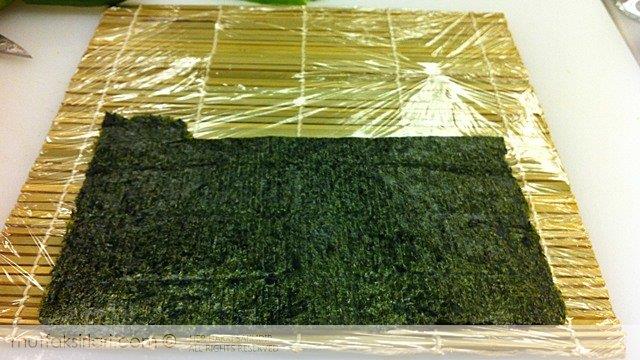 1 - letakkan (lembaran rumput laut) diatas
buluh pembungkus.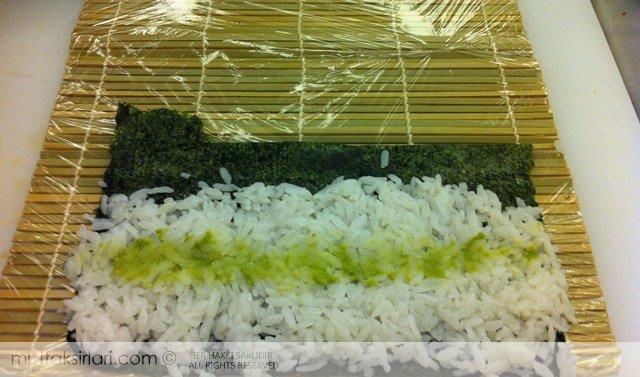 2 - Basahkan tangan anda dan tekapkan nasi di atas lembaran rumpai laut dengan air cuka dan mengambil sepotong sushi pilavından. jangan lupa
radiate wasabi rice creep into the strip ok...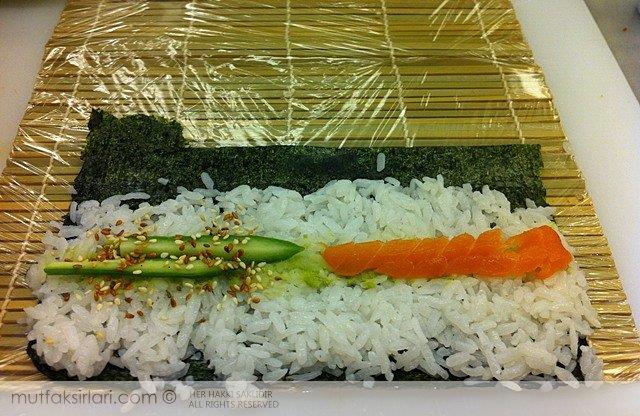 3 -
Letakkan salmon mentah yang diiris nipis dan timun di atas permukaan wasabi kısıma. kemudian taburkan biji bijan atas timun yang sudah disusun. (anda juga boleh meletakkan isi ketam, tuna, telur dan lain-lain mengikut cita rasa individu)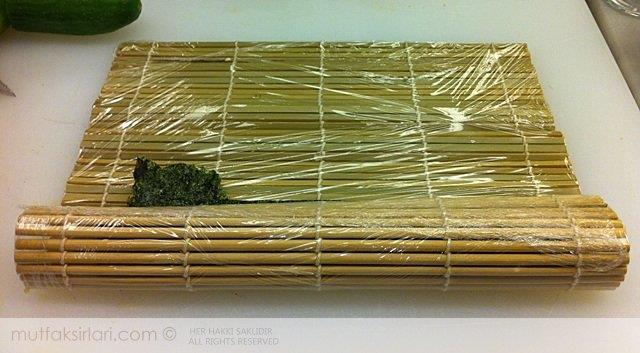 4. Selepas selesai, gulung dengan rermat dalam bamboo mat which facing the side of the light you left off by lifting a finger tightening the wrap as much space. perlu gulung berhati-hati ok..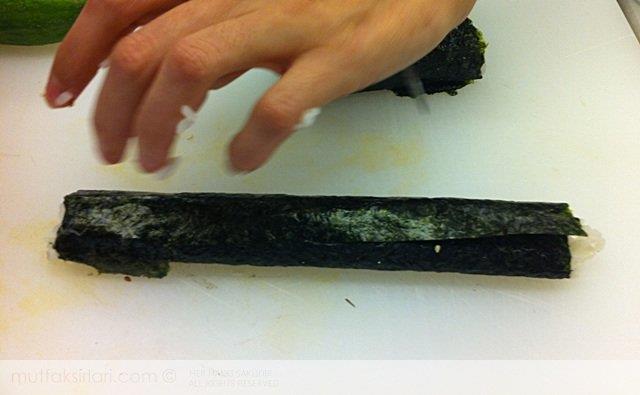 5. Langkah terakhir, siap untuk dipotong...
Serve with pickled ginger or soy sauce.
that all.. SELAMAT MENCUBA..